The History of Eternal Flame
ETERNAL FLAME
The eternal flame is featured throughout many different countries, cultures and religions across the globe, and is an important symbol for Remembrance. It ignites deep, spiritual reflection of the past, as well as hope for the future.
"They shall grow not old, as we that are left grow old: Age shall not weary them, nor the years condemn. At the going down of the sun and in the morning, We will remember them."


Thomas Campbell, Hallowed Ground
Flames are widely recognized as being symbolic of eternal life. Using a flame at any war memorial represents Remembrance and appreciation of the lives lost in service.
---
AUSTRALIA
Australian War Memorial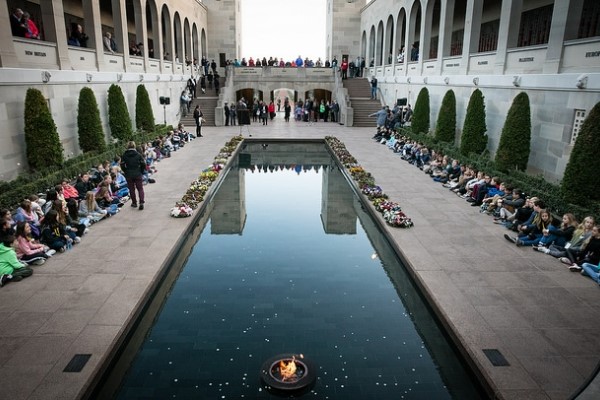 Figure 1.1 Credit: Australian War Memorial

Figure 1.2 Credit: Australian War Memorial
ANZAC Square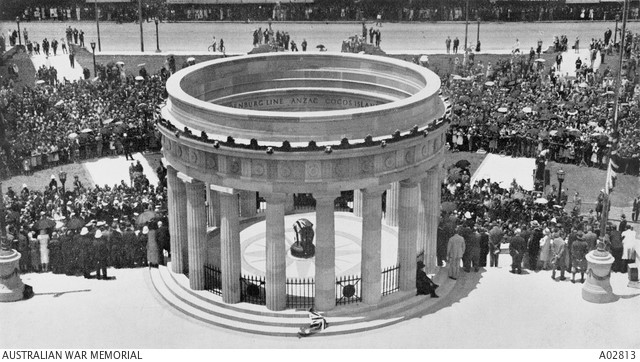 Figure 2.1 Credit: Australian War Memorial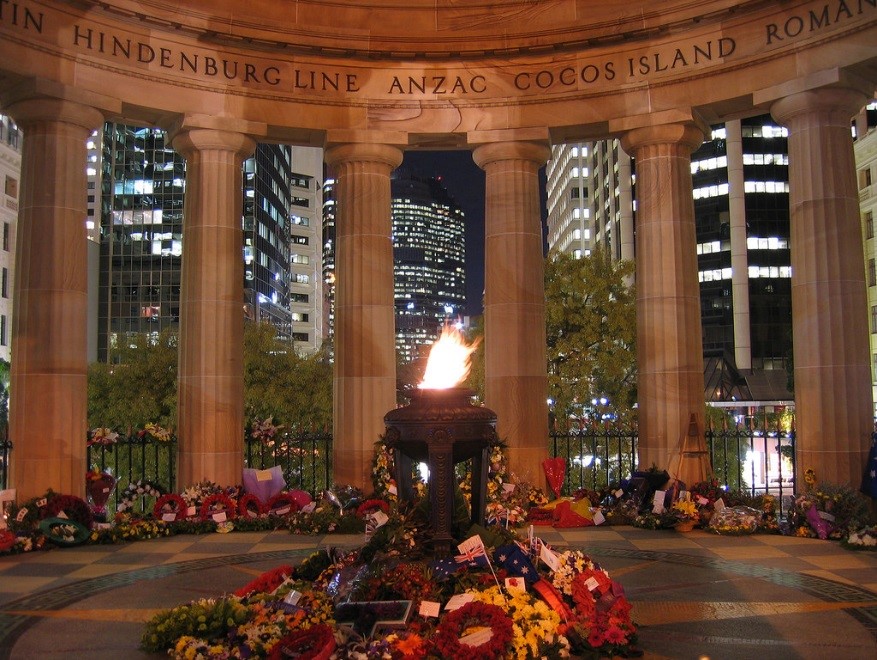 Figur 2.2 Queensland National Anzac Memorial
➡ Australian War Memorial – Eternal Flames
---
BELGIUM
Belgium also uses the eternal flame to honour those lost during the First World War, as an addition to the Congress Column in 1922.
A memorial to honour WW1 soldiers with and eternal flame was added in 1922. Located in Belgium at the Congress Column.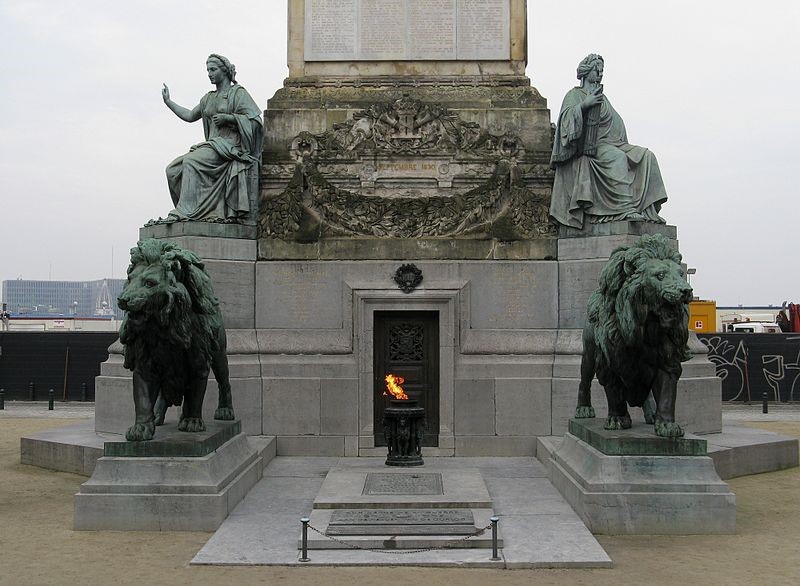 Figure 3. Credit Agracier.
---
BOSNIA
Located in Sarajevo at a memorial to commemorate the liberation of Sarajevo from the occupation of Nazi Germany and the fascist Independent State of Croatia. It was first lit in 1946.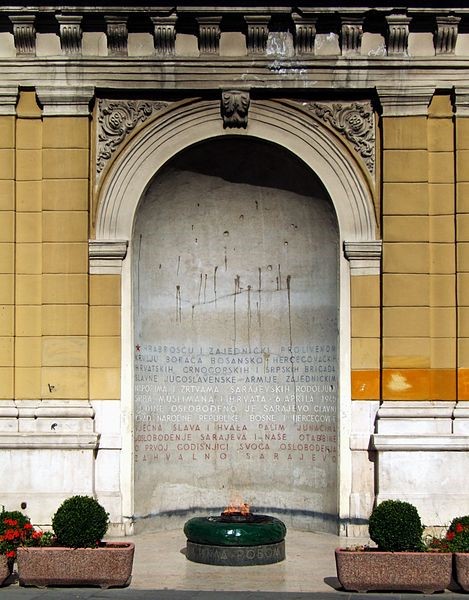 Figure 4, Credit: Pudelek.
---
CANADA
Located in Ottawa, the Centennial Flame was built in 1967.
To celebrate Canada's 100 year as a confederation.
Figure 5, Credit: D. Gordon E. Robertson.
---
ENGLAND
➡ Men of Battersea Eternal Flame – War Memorials Online
➡ Men Of Battersea Eternal Flame | Imperial War Museums
---
FRANCE
Located under the Arch De Triomphe, it was lit to commemorate WW1 soldiers.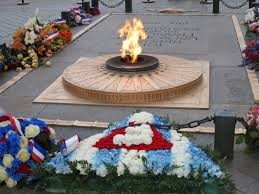 ---
GERMANY
Germany also uses the eternal flame as a symbol of Remembrance. In West Berlin at Theodor Heuss Platz, a flame was lit to commemorate displaced Germans between 1944 and 1950 after the end of World War 2. The structure reads "Freiheit, Recht, Friede", meaning "Freedom, Justice, Peace".
Berlin
Located in West Berlin, at Theodor Heuss Platz, first lit in 1955.
To commemorate the displaced Germans between 1944 – 1950, just after WW2.
Freiheit, Recht, Friede. "Freedom, Justice, Peace"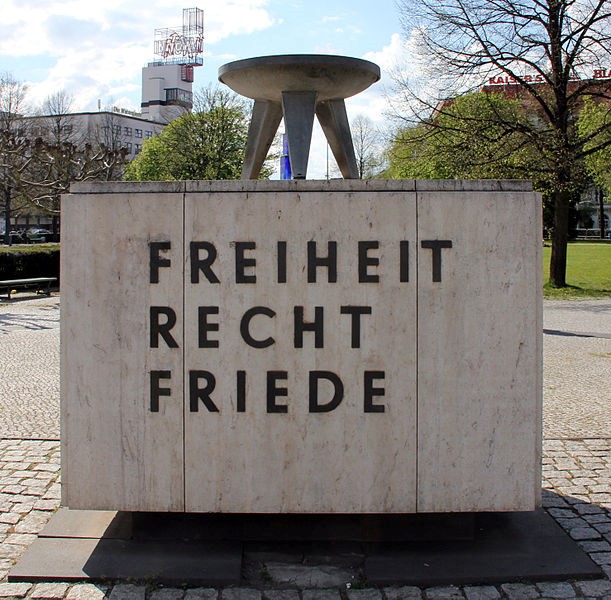 Figure 6, Credit: OTFW, Berlin.
Munich
An eternal flame burns as a reminder to Nazi victims, first lit in 1985.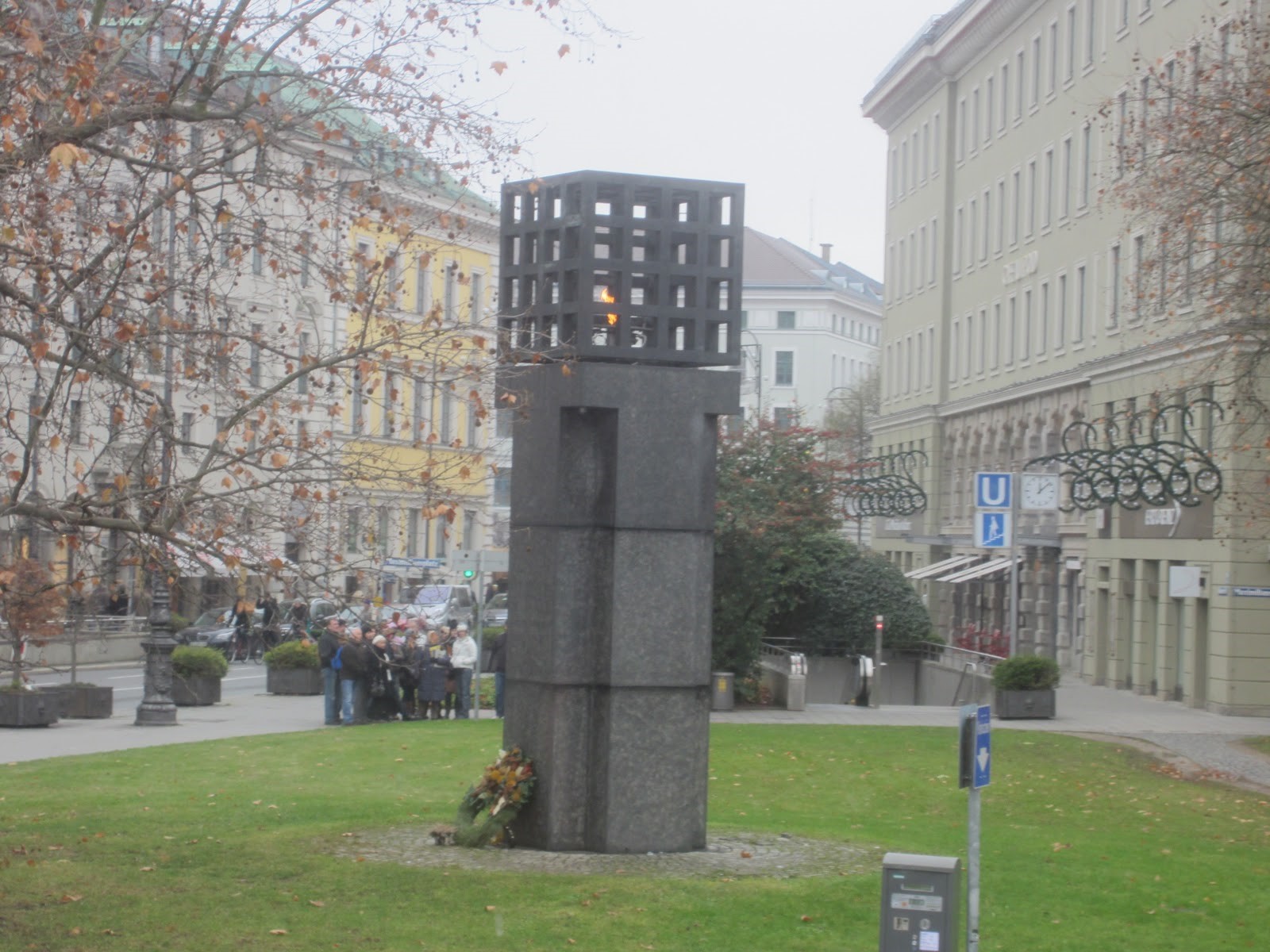 Figure 7, Credit: Nils in Germany.
---
INDIA
Located in New Delhi, at the India Gate. It was first lit in 1971, to honour the soldiers of WW1.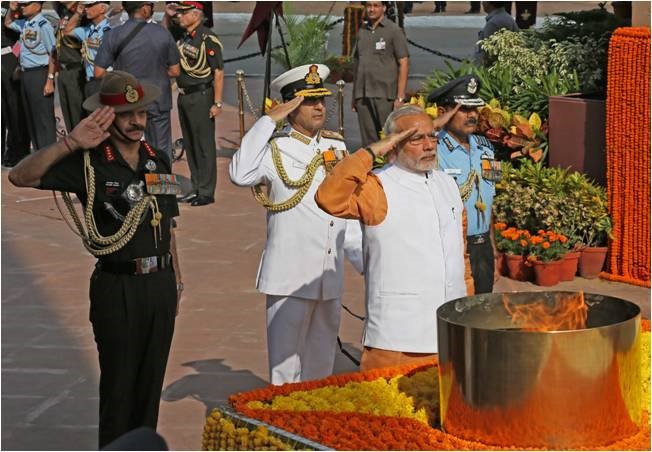 Figure 8, Credit: Facebook.
---
ITALY
Located in Rome, at the Altare della Patria. There is a Tomb of the Unknown soldier, built after WW1 in 1921.
---
LATVIA
Located in Riga, at the Brother's Cemetery, where thousands of Latvian soldiers from WW1 are buried. The opening was in 1936 and commemorates WW1 and Latvian independence soldiers.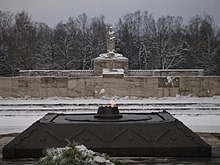 Figure 9, Credit: Jānis Vilniņš.
---
LITHUANIA
Located in Kaunas, at Tomb of the Unknown soldier.
To commemorate soldiers who fought against the Bolsheviks in 1918/1919.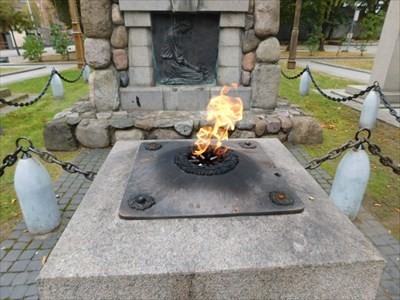 Figure 10, Credit: Waymarking.
---
LUXEMBOURG
The National Memorial of Solidarity was opened in 1971, in remembrance of all those that died in WW2.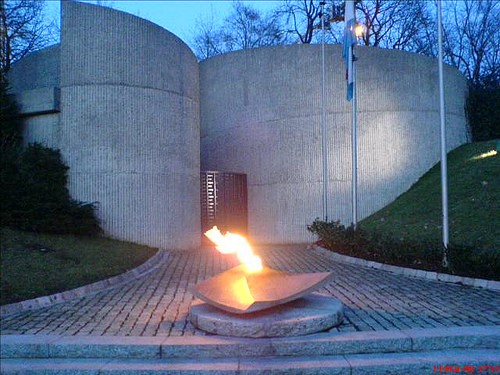 Figure 11, Credit: Despod.
➡ National Memorial of Solidarity
➡ More Info
---
THE NETHERLANDS
Located in The Hague, and eternal flame for international peace, first lit in 2002.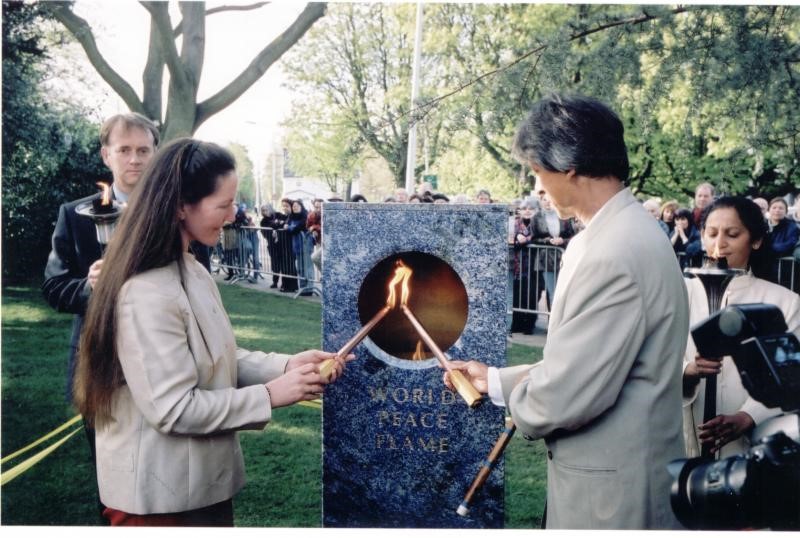 Figure 12, Credit: World Peace Flame.
---
POLAND
Located in Warsaw, this Tomb of the Unknown Soldier has dates and battles of soldiers from WW1.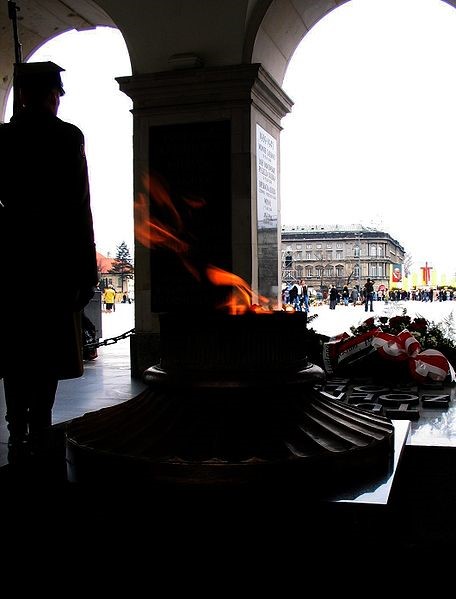 Figure 13, Credit: Halibutt.
---
PORTUGAL
Located in Lisbon at the Soldier Memorial.
---
RUSSIA
Located in the Kremlin, this flame is to commemorate WW2 and was first lit in 1965.
Russia commemorates those lost in the Second World War through the symbolism of the eternal flame, which was first lit in 1965.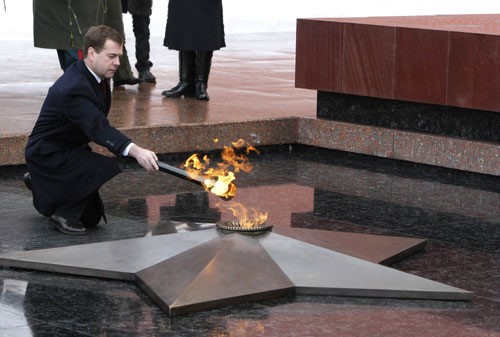 Figure 14, Credit: Reuters Photo.
---
SPAIN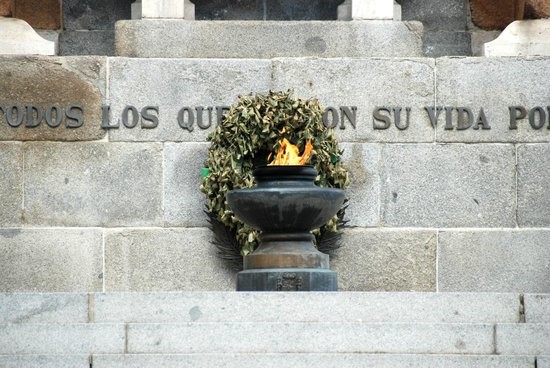 Figure 15, Credit: Pinterest.
---
UNITED STATES OF AMERICA
Washington
In honour of the assassinated John F Kennedy.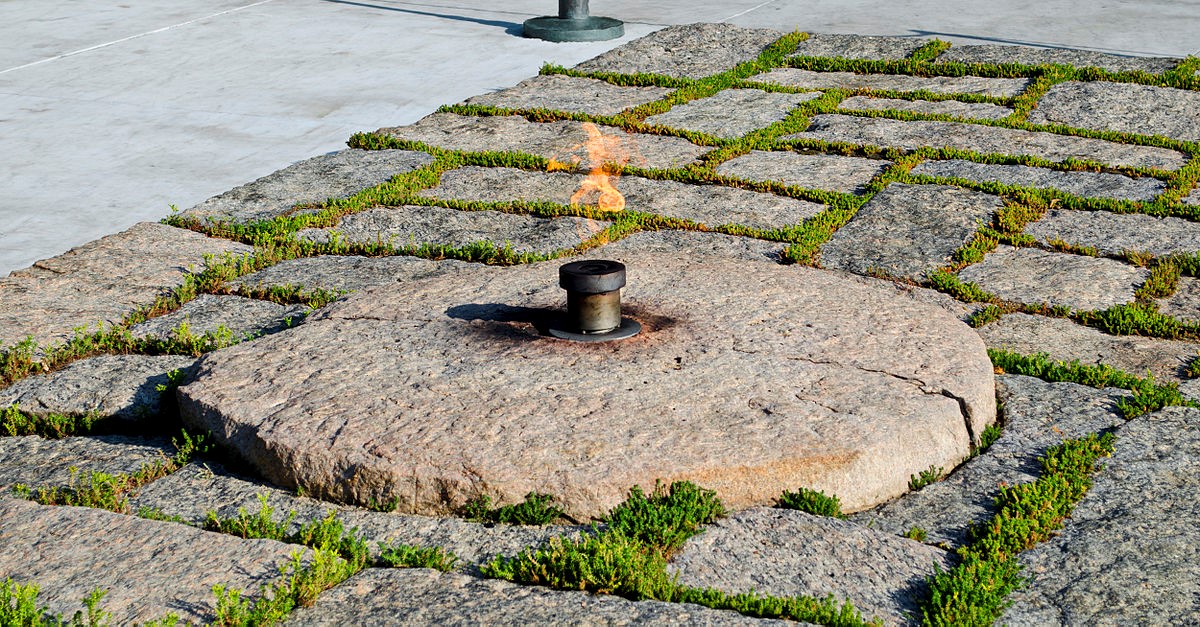 Figure 16, Credit: Tim Evanson.
Decatur, Georgia
For soldiers who sacrificed their lives in battle (WW1, WW2, Vietnam war, Korean war). This was built in 1969.
Figure 17, Credit: Hometown News Atlanta.
Chicago
Dedicated to all who served, and especially those who have died in the US army. This flame was first lit in 1972.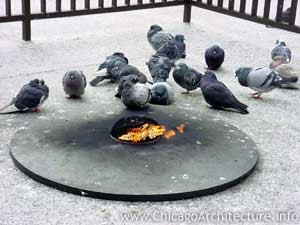 Figure 18, Credit: Chicago Architecture Info.
South Carolina
This eternal flame is dedicated to all who have served in the US army.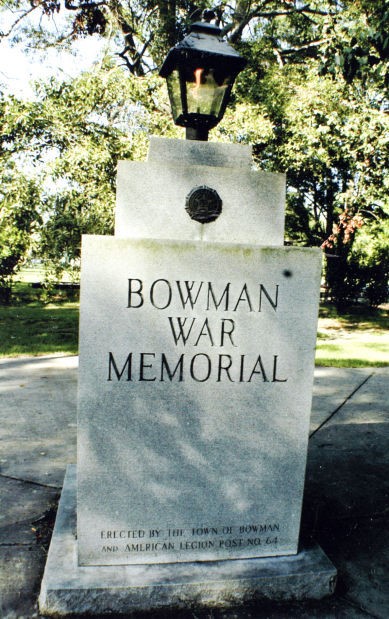 Figure 19, Credit: Rendy Bowland.
Philadelphia
For all of the soldiers who were involved in the American revolutionary war.
Completed in 1957.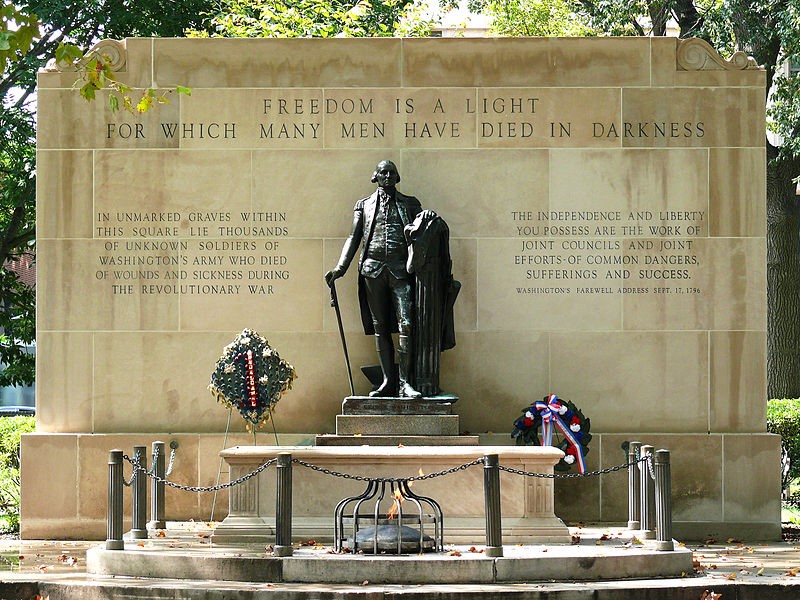 Figure 20, Credit: Ken Thomas.